Looking for evidence that audience engagement helps newsrooms? Here you go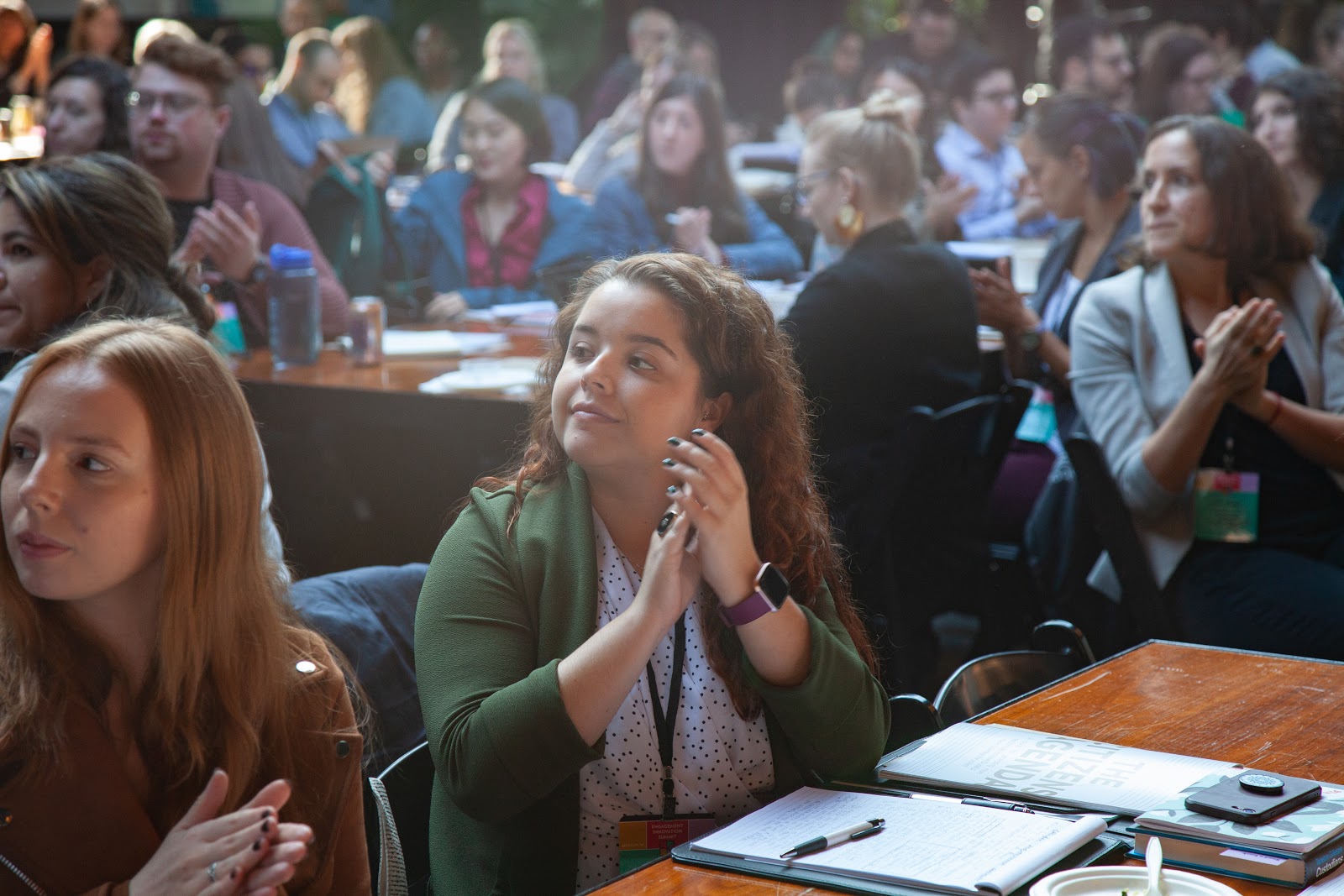 Want to know more?
Feel free to reach out.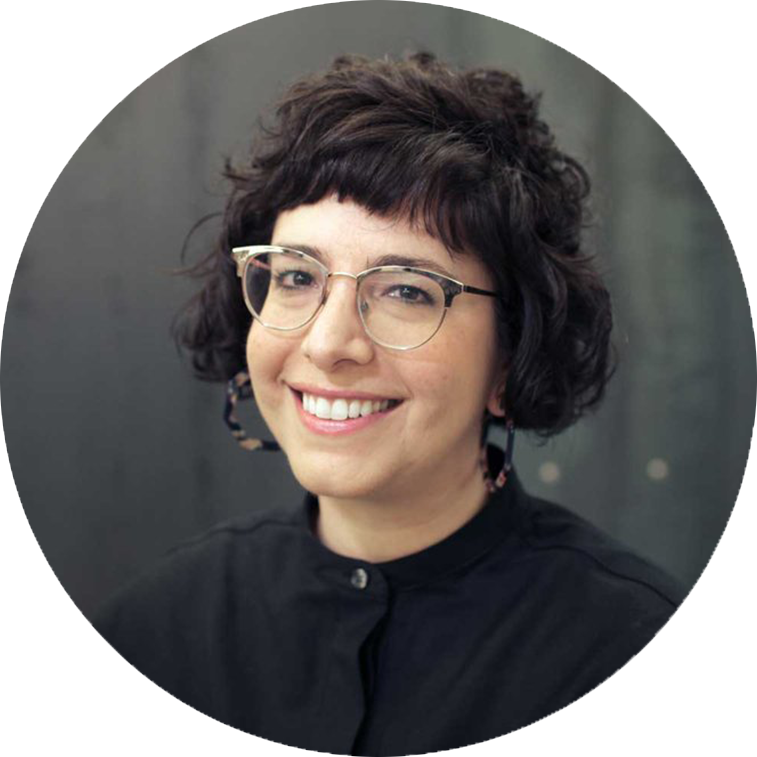 Jennifer Brandel
Co-founder
jennifer.brandel@wearehearken.com
Before data, first definitions. What do we mean when we use the word "engagement?" It has a thousand interpretations. Our definition of audience engagement comes down to mutually beneficial human relationships. When you have a mutually beneficial relationship, it is both valued and valuable.
Measuring the depth and value of a relationship — and deeming it successful or not — depends on so many factors. This is why Hearken's staff consists of consultants with deep journalism, business and engagement experience. And it's why we don't force any newsroom to judge their engagement work by one metric, but instead have developed a "metrics menu." This allows our partner newsrooms to choose from many worthy options for how they will conceive of and track their engagement practice results — both quantitative and qualitative. Our consulting and supporting tools are then deployed differently based on context.
Evidence of Hearken's engagement approach bringing value to newsrooms
Our partner newsrooms are early on in their journey to making engagement an entire newsroom strategy. Many opt to get started with a series, and we've found that stories from those series punch far above their weight in performance compared to the other content newsrooms produce (both on their websites and social media).
WBEZ's Curious City (Chicago, IL): The top-performing web story for wbez.org of all time was Hearken-powered, as were four of the top 10 stories on wbez.org in 2017.
WUWM (Milwaukee, WI): The top-performing web story for wuwm.com of all time was Hearken-powered. As were the top five downloaded pieces (monthly totals) of audio, and eight of the top 15 stories on wuwm.com for 2017.
WAMU's What's With Washington (Washington, D.C.): Three of the top 10 stories on wamu.org in 2017 were Hearken-powered.
Texas Tribune Texplainer series: From May 2017- April 2018, Texplainer stories outperformed other Texas Tribune stories in terms of reach — averaging 2 percent more users and 6 percent more views — and engagement. Sessions that included a visit to a Texplainer story were 8 percent longer on average.
New Hampshire Public Radio's Only in New Hampshire: Users average almost 5 minutes on the story pages against a site-wide story average of 3.5 minutes. (More in Rebecca Lavoie of NHPR's Twitter thread.)
Vermont Public Radio's Brave Little State series: Thus far in 2018, for average engagement time of posts on VPR.net, the top four stories are from Brave Little State — two of which are evergreen stories from 2017. Brave Little State content also sees less than half the bounce rate than visits site-wide.
Lancaster Online's We The People (Lancaster, PA): Stories consistently rank in the top 10 for average engaged minutes and perform well-above average on social media channels. On average, they're in the top 15 percent of FB posts for the week.
Driving revenue
Given the fact Hearken-powered stories are often strong performers, it makes it easier for newsrooms to sell underwriting or advertising against their Hearken work. Moreover, our technology actually makes it easier to sell advertising by allowing sponsor links and messages, providing new valuable real estate. In addition to ad revenue, the act of engaging through Hearken can (and does) convert news consumers into paying subscribers and members, which has become increasingly important as a pathway to viability for many publications.
Membership & Subscriptions
Bitch Media (national nonprofit media company): completed a year-long study of Hearken and published its findings in INN, showing that readers who engaged with Hearken were between 2–5x more likely to convert to paying supporters.
Daily newspaper in large U.S. metro market: (This newsroom has asked that their data be shared anonymously.) The path to conversion on Hearken-powered story pages had an average that was almost double the average recorded for all stories. Average conversions for Hearken-powered stories were more than twice as many as all stories combined.
Pledge Drives
Vermont Public Radio's Brave Little State: During their recent spring membership drive, they introduced a Brave Little State T-shirt as a special thank-you gift. This one premium translated to generating close to 10 percent of the goal for the entire campaign — including gifts from 171 first-time donors to VPR.
Grants
By having and showing greater engagement, newsrooms become more attractive to funders who know the value of engagement. For example, WBEZ has received multiple grants for their Hearken-powered work. NHPR's Civics 101 has won the station a six-figure grant (as well as created a new advertising revenue stream).
Serving and growing new audiences
Hearken's technology platform gives newsrooms the opportunity to collect zip or postal codes. This can help local news organizations understand who they're hearing from and not, and we support them in new strategies to listen and serve new communities.
KPCC (Los Angeles, CA): as part of a gubernatorial town hall, they used Hearken to connect with community members about the questions they had for the candidates. More than 1,100 people participated, and analysis shows significant participation from people outside of their traditional listenership.
WBEZ: Mapped zip codes of participants in their Hearken-powered Curious City series, and received a grant to experiment with serving new audiences. They were successful in serving people beyond their core consumers, as documented in this Tow Center study.
The process of creating Hearken-powered content is highly participatory, and the people involved are excited to share the opportunity and resulting content with their networks.
NHPR's Only in New Hampshire: Google Analytics revealed that Only in New Hampshire stories pull in a higher percentage of new users that also skew younger than their site's traffic overall.
Holding the powerful to account, spurring action
There's still skepticism in the industry that involving the public in reporting processes can produce the types of stories and result in outcomes that accountability journalism prides itself of. We have many counterexamples, but here are a couple highlights:
Texas Tribune's Texplainer (Austin, TX): Less than a week after publishing this piece, Hey, Texplainer: Does the Texas lottery fully fund public education? Lt. Gov. Dan Patrick rolled out a plan to give retired and long-term teachers up to $1,000 in additional bonuses, using money from the Texas Lottery over the long-term.
Nashville Public Radio's Curious Nashville: Answered a listener's question about the name of a local park, spurring the city to rename and rededicate a park to Frederick Douglass and the local African-American community.
Winning awards for Hearken-powered content
There have been dozens of awards for stories that start with and deeply involve the public. They include regional and national Murrows, National Headliner Awards, Local Media Association Awards and honors from The Associated Press and Society of Professional Journalists. Categories for awards include: Excellence in Innovation, Social Media, Feature Reporting, News Series, News Documentary, Best Science and Health Reporting and Best Strategy to Grow Digital Audience.
Beyond these measures, newsrooms report back to us there are so many other values our process brings that can't be tracked in a spreadsheet. Reporters tell us they feel more fulfilled and have more fun in their jobs, they get hand-written thank you letters from their audience, and they love the creativity involved in doing more original reporting. Newsrooms tell us they feel more able to do work that aligns with the mission of serving the public, and build valuable muscles for design thinking. And news audiences show up: millions of people have participated in the opportunities we help newsrooms create. Even small newsrooms witness a huge hunger for this opportunity from the public.
How newsrooms can track and make the case for engagement, with data
In our nearly three years of existence working with a hundred plus newsrooms, we've witnessed a tremendous range of cultural and practical barriers to newsrooms being able to generate the kind of data provided above. The following are the pre-conditions we see as being necessary to produce the kind of proof that newsroom decision-makers, and the industry, is eager to see as it relates to the value of engagement: 
A critical mass of people (and at least some in power) within a newsroom first need to believe engagement matters and is worth putting resources behind.

Newsroom staff should define and align behind their understanding of the word "engagement" since there is no universal industry definition.

The newsroom should pick metrics or indicators they find most valuable (both quantitative and qualitative), ensure they have systems in place that can capture and measure the data they find valuable in the engagement efforts, and assign people to track and report back the findings.

For data related to business goals (such as newsletter growth, membership and subscriber revenue, advertising revenue), the editorial department will need to collaborate with colleagues in the business side of the house, too.
Few newsrooms we've come across have all of these boxes ticked, no matter their size or resources. And it's surely frustrating for folks searching for a universally agreed upon engagement metric that can be efficiently measured and monetized, that there isn't one and there will likely never be one. We at Hearken choose to embrace that. The value of relationships / engagement work transcends pure quantitative measures, and overly focusing on the quantitative can also backfire.
Doing engagement work consistently so that any kind of data can be produced and analyzed also takes time. The industry doesn't have a surplus of that right now with all the life or death crises it's facing and the job in democracy it has to do. But to survive and thrive, newsrooms need to jump into action and become more practiced in better listening to and better responding to the public, however they choose to do it and whether or not they measure it. Why? Because the kind of engagement we espouse can:
Bring the public closer to the newsroom and to one another to exchange information that will help them get their information needs met.

Inspire the public to value the work of journalism more highly, and regard news organizations more highly.

Enable the public to contribute to shaping the narratives that comprise their realities, resulting in more inclusive, reflective journalism that tells a more complete and nuanced narrative of communities and issues.
If the core job of journalism is the service of connecting people with the information they need so they can make informed decisions about their lives, families, communities and government, then it follows that newsrooms should do whatever they can to better understand what information people need in the first place. Better inputs result in better outputs. And better inputs require engagement — the kind that is about listening and building relationships, not about counting content consumption and shares. How you measure it and monetize it is up to you, and we're here to help.