Our Technology
Engage your audience and build community

Newsrooms, nonprofits, schools, and companies use Hearken's platforms to expand and engage their networks in new, powerful ways

Our technology helps you deepen your relationship with your community
Hearken's tech has been a very powerful tool for us to really get to know our audience in a new way. The tech has really elevated what we are doing around engagement beyond just pumping our stories out on social media and watching people talk about them. 
Olivia Allen-Price, Host & Editor of KQED's Bay Curious
Two Platforms, One Goal
Our technology is deeply rooted in helping you better listen to and connect with your audience and enabling your community to connect with each other.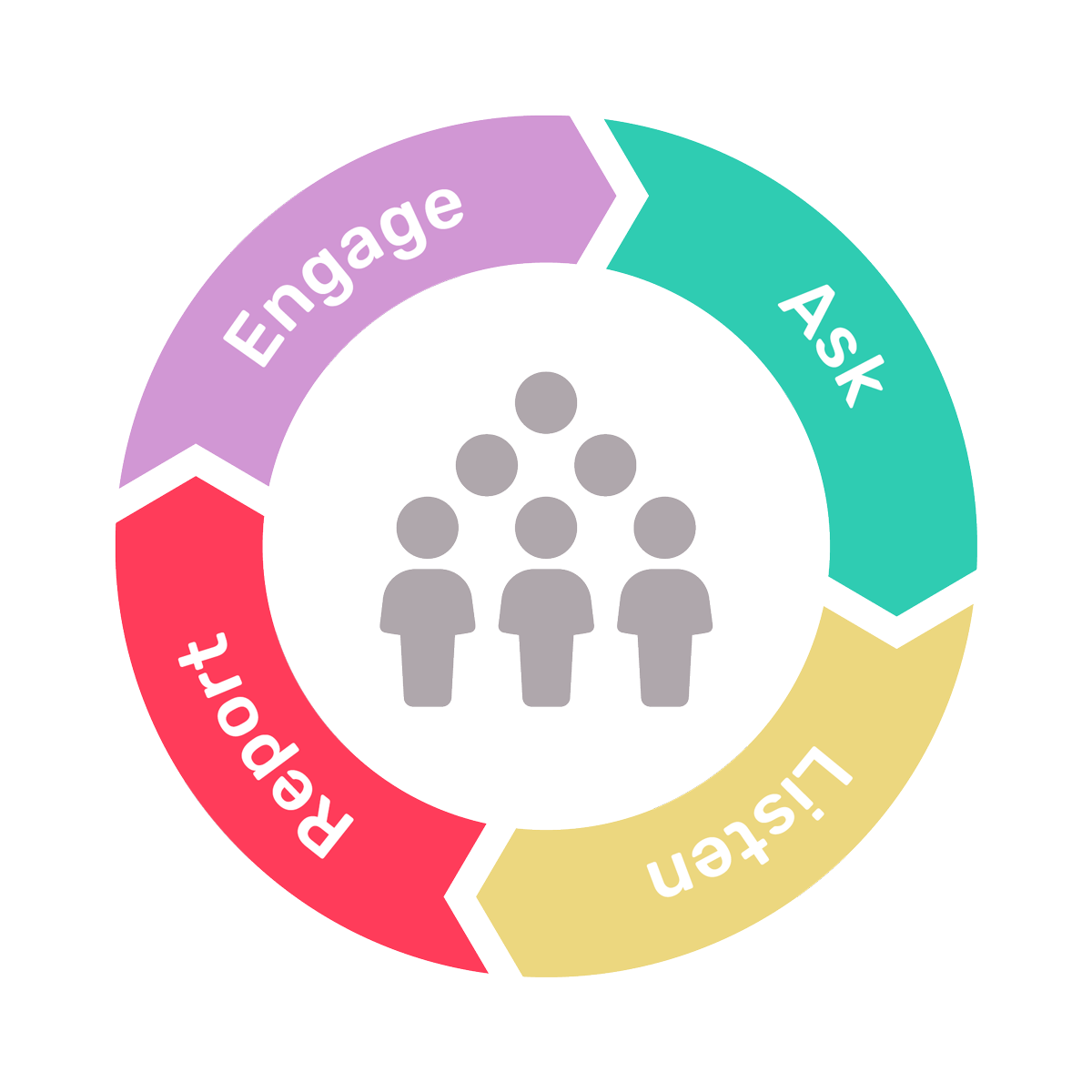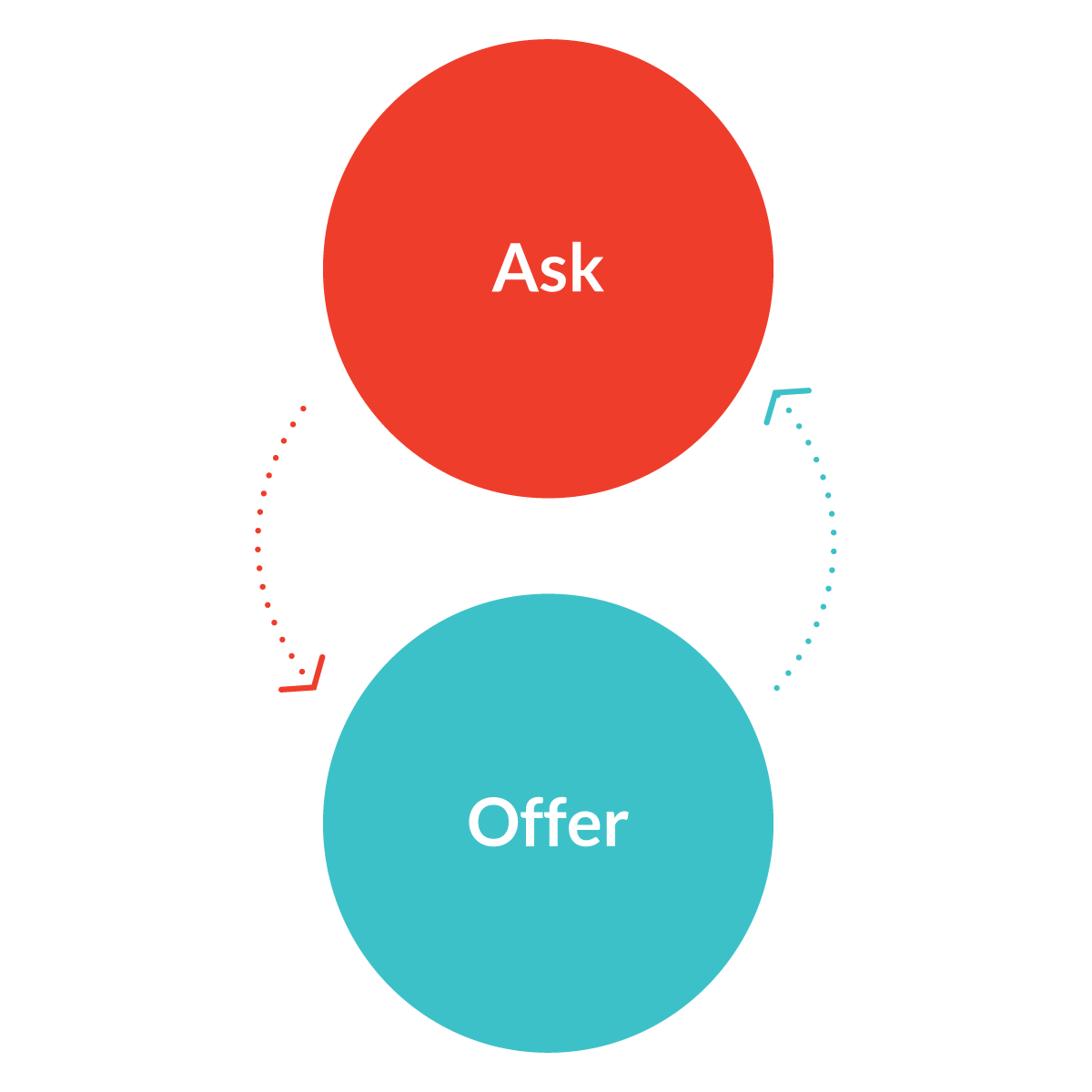 Hearken Engagement Management System (EMS)
The EMS empowers organizations understand what the public wants and to create more relevant, representative and original content and services.
The platform helps organizations translate into reality the move from the legacy "inside-out" public engagement approach towards an "outside-in" engagement process.
The EMS helps staff keep engagement organized, facilitates efficiencies in workflows and allows the organization to gather audience data to enrich its existing analytics. Created by a journalist and originally made for journalists, the platform now serves more than 150 partners from newsrooms to public government and civic engagement organizations.
Switchboard Community Management System (CMS)
In 2020, Hearken merged with the company Switchboard, and now offer their beloved Community Management System. It's a lifeline for many communities, including higher education, membership-based organizations, and grass-roots community efforts. The platform is built on an "asks and offers" framework, which enables people to ask for what they need and others to jump in to help them.
Switchboard keeps your community engaged with your organization by connecting them with one another. It tracks every interaction for you so you can measure your return on investment.
Client Testimonials – Hearken Engagement Management System
"Hearken's public-powered model and technology has proven to be a foolproof way to identify story ideas that are basically guaranteed to connect with readers. Nearly every time we do a Hearken-based story, it soars to the top of our analytics."
Andi McDaniel, CEO, WBEZ – Chicago Public Radio
"The path to conversion on Hearken-powered story pages had an average that was almost double the average recorded for all stories. Average conversions for Hearken-powered stories were more than twice as many as all stories combined."
The Dallas Morning News
"The average time-on-page for Hearken-powered stories was 5 minutes and 25 seconds, which is about four times higher than the average for WPR.org."
Wisconsin Public Radio
Client Testimonials – Switchboard Community Management System
The Switchboard Community Engagement Platform's flexibility, great customer support, and administrator tools make it easy as possible to sign up, get started, and see results right away.
Liz Allen, Director, Online Communications, The American School in London
"Prior to Switchboard, we always lacked an efficient way to connect our community members to one another for the purpose of asking for help and offering support. Switchboard has been the perfect solution because now our community members have access to everyone's network."
Craig Swinyard, Director, Alumni Relations, University of Portland
"All of the people I've connected with on Switchboard have been excited to help in whatever way they can.
I show Switchboard off to friends from other schools and usually get a kind of jealous response like, 'I wish my school had that.'"
Caroline, Class of 2014, Reed College