Hearken FOR EMERGENCIES
Support your community through crisis

When your community is in crisis, engagement is critical.
Hearken has two platforms that can serve your community's needs when they need it most.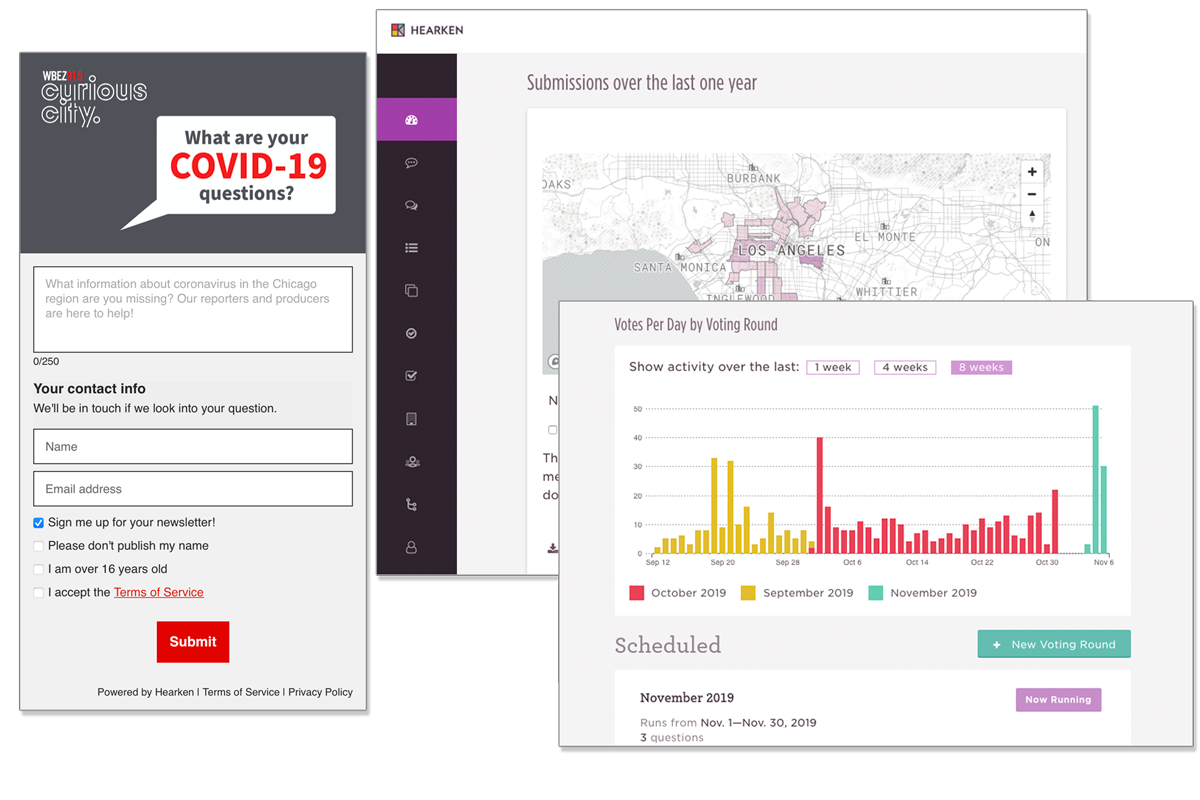 "We've never had anything like this in 35 years of doing this. Hearken focused us. We have five reporters when we're at full staff. We didn't have to guess what we should be out doing a story on, because people were telling us."
Panama City News Herald
"Listen to your readers, ask them questions and have conversations with them. That is how you discover what they're interested in and ways your organization can better serve them."
Dallas Morning News
Find out what your audience needs to know
Hearken's Engagement Management System (EMS) enables the public to submit questions or vote on questions they would like your organization to answer.
In an emergency, you don't have time to guess what your audience needs to know—let them tell you themselves. The EMS surfaces questions and areas of interest that your team might otherwise miss.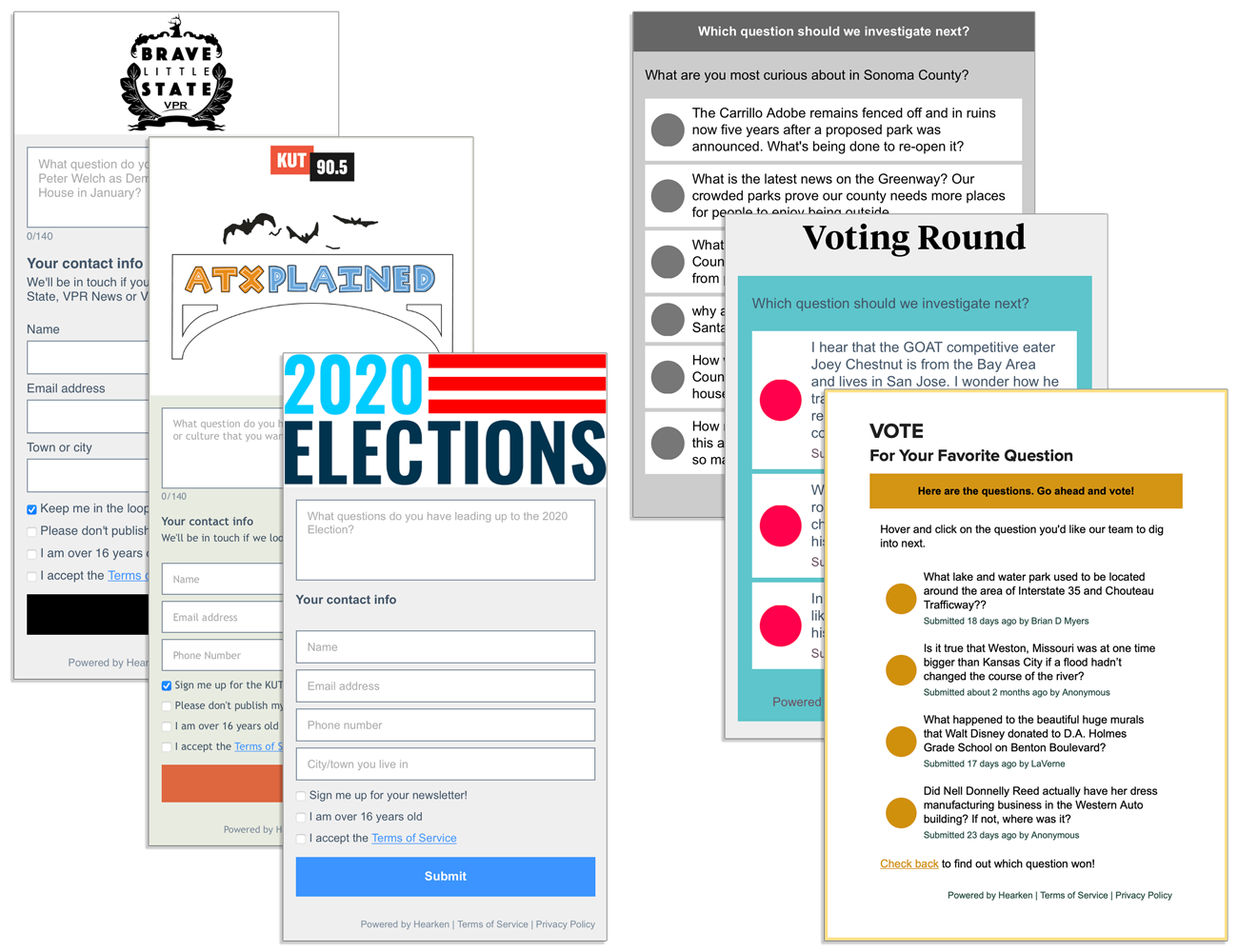 Service is the foundation of engagement
The EMS empowers organizations to serve the public by creating more relevant, representative and timely content and services.
The platform helps organizations translate into reality the move from the legacy "inside-out" public engagement approach towards an "outside-in" engagement process by bringing audience inputs further upstream into content production or service design.
The EMS helps staff keep engagement organized, facilitates efficiencies in workflows and allows the organization to gather audience data to enrich its existing analytics. Created by a journalist and originally made for journalists, the platform now serves more than 150 partners from newsrooms to public government and civic engagement organizations.
Facilitate mutual aid
Hearken's Community Management System (CMS) enables members of your community to ask for help from and offer resources to each other in times of need. With the CMS, your organization can be a true partner in solving your community's problems.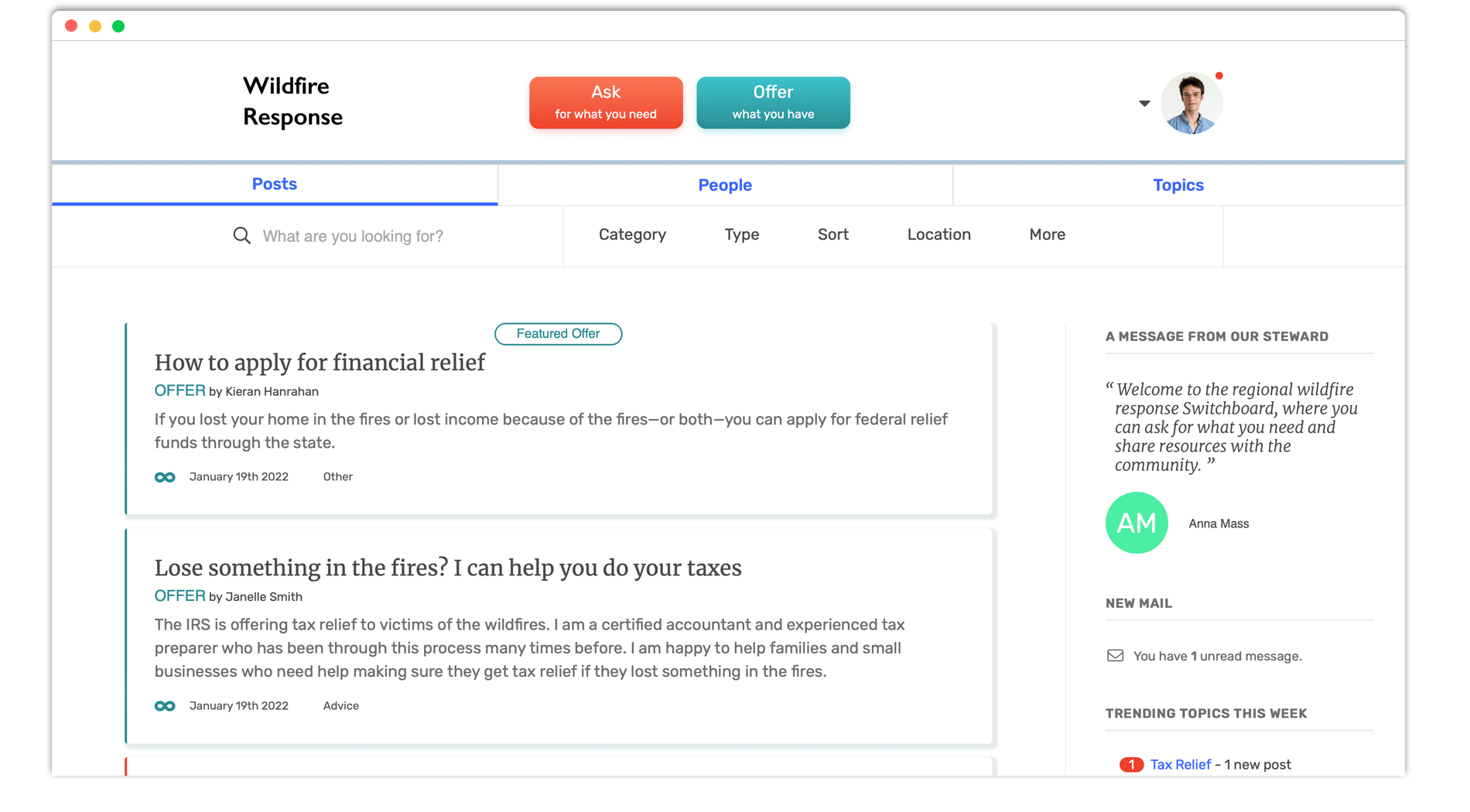 "Hearken's public-powered model and technology has proven to be a foolproof way to identify story ideas that are basically guaranteed to connect with readers. Nearly every time we do a Hearken-based story, it soars to the top of our analytics."
Andi McDaniel, CEO, WBEZ – Chicago Public Radio
"Hearken helps us understand what our communities care about, gives us award-winning story leads, and helps us foster productive relationships with our listeners that lead to real-life impact."
Marfa Public Radio
Hearken's tech has been a very powerful tool for us to really get to know our audience in a new way. The tech has really elevated what we are doing around engagement beyond just pumping our stories out on social media and watching people talk about them. 
Olivia Allen-Price, Host & Editor of KQED's Bay Curious
Interested in working with Hearken to address an urgent need?